History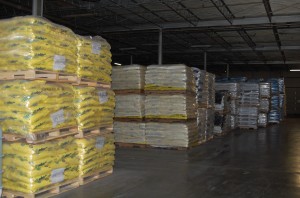 In 1968 Dick Clark began his water treatment career working for Diversy-Mogul Corporation. 25 plus years ago, he began distributing water softening salt to meet his customers' needs to soften the hard water in the Kansas City and surrounding areas. In 1992, Dick Clark founded Clark Enterprises in the Fairfax District in Kansas City, KS.
Melissa Clark, daughter of Dick Clark, began working for Clark Enterprises at its foundation in 1992. Melissa handled the operations, warehousing and salt sales for Clark Enterprises. During this time, ice melt products were added as many customers that needed to soften their water also needed to treat their sidewalks and parking lots in the winter. Through the years, this customer base has expanded from water treatment customers to many other types of customers in the industrial and commercial market.
In December 2008, Melissa purchased the salt division of Clark Enterprises and formed CE Distribution. CE Distribution continues to distribute water softening and ice melt products at competitive prices and excellent customer service. We are Worth Our Salt!